I'm back in the saddle again.
With friends.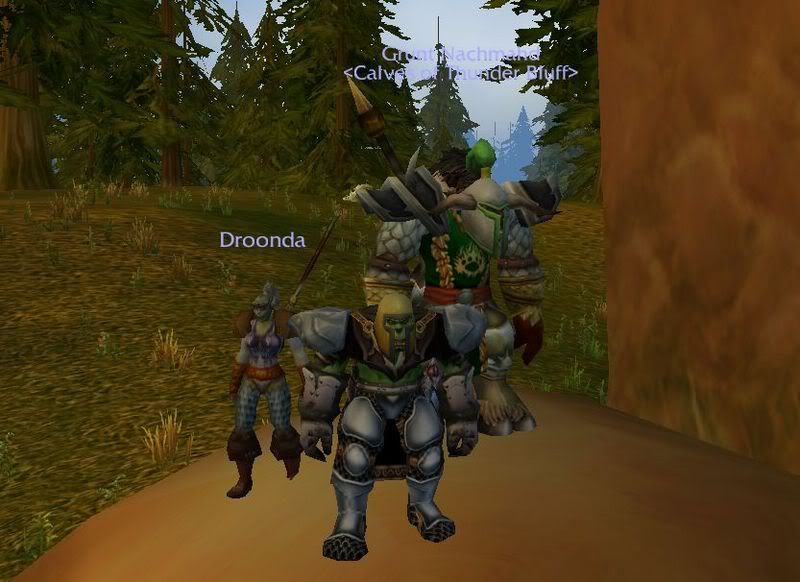 Starting in The Hinterlands now, working our way to getting a mallet and then tearing up Zul Farrak. Msaker and Nachmahd starting in the Western Plaguelands killing bears and spiders for some Shaman Quest. Nerf Shaman!
And now the Tuesday ritual of checking my rank. More later.